Washington DC, Niagara Falls & New York City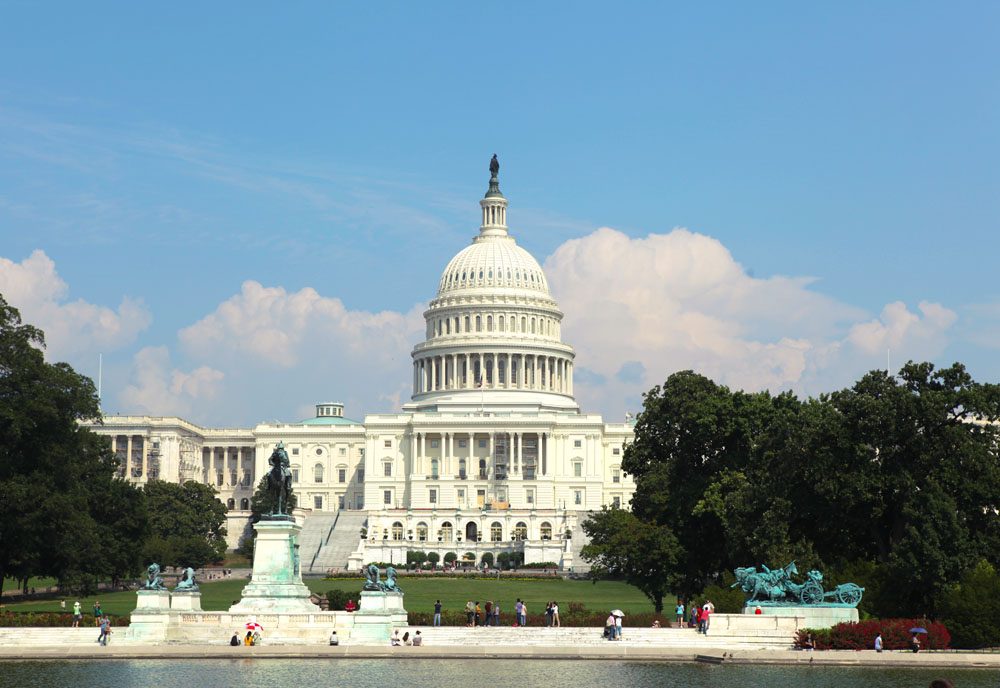 Washington DC, Niagara Falls & New York City
Get better acquainted with this iconic region of North America on a tour that features Washington, D.C.; Pittsburgh, Pennsylvania; Niagara Falls and New York, New York. Begin your journey in America's capital city, Washington, D.C., on a guided city tour where you'll see panoramic views of the Capitol building and the White House. Continue on to Pittsburgh, commonly known as "Steel City" and "the City of Bridges." In Niagara Falls, get an up-close look at the mighty falling waters when you cruise to the base of this powerful natural wonder. Your East Coast journey ends in New York City, where you'll immerse yourself in the energizing bustle of the "Big Apple." Enjoy a locally guided city tour and visit poignant sites like the 9/11 Museum & Memorial.

With Collette, the World is Within Your Reach

True adventures go beyond incredible destinations or inclusive packages. Collette delivers a sense of possibility across all seven continents.

Since 1918, we have been sharing our love of travel. Today our worldwide travel collection features comprehensive land tours, river cruises, rail journeys, small group tours, family trips, garden holidays and more. With Collette, wake each morning on tour with a new experience in front of you, and when your head hits the pillow, you will know it has been an amazing day. Best of all - we seamlessly handle the details. All you have to do is enjoy the adventure.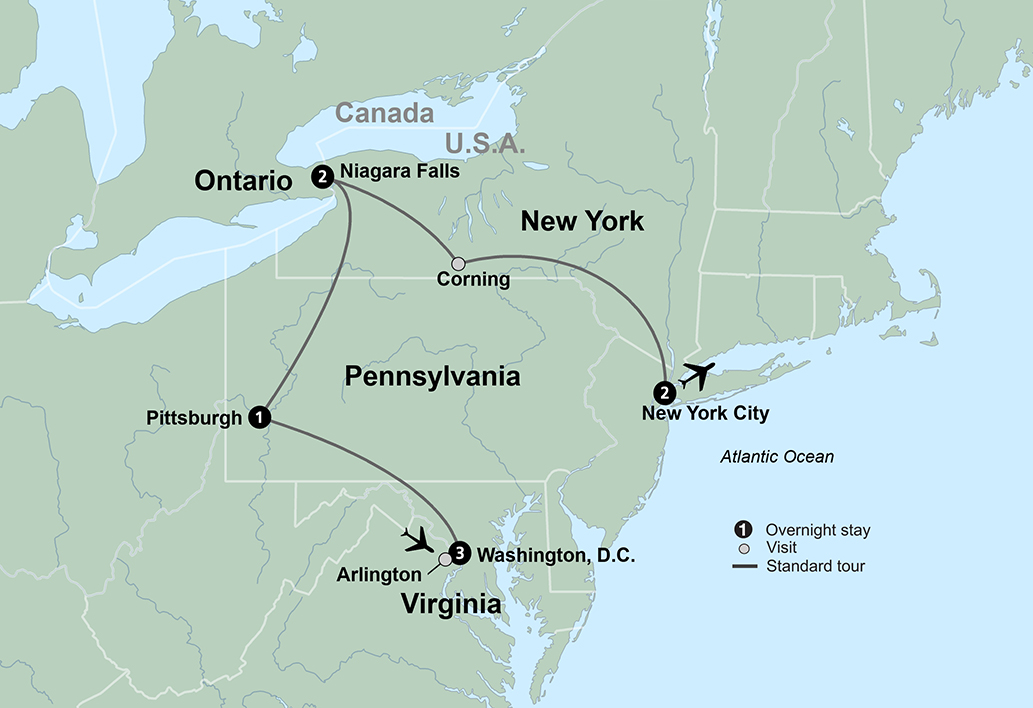 Day
Destination
1
Washington, D.C.
1
Washington, D.C.
2
Washington, D.C.
2
Washington, D.C.
3
Washington, D.C.
3
Washington, D.C.
4
Washington, D.C.
4
Washington, D.C.
5
Pittsburgh, PA
6
Niagara Falls, ON
7
Niagara Falls, ON
8
New York, NY
9
New York, NY