Country Roads of the Deep South - Small Group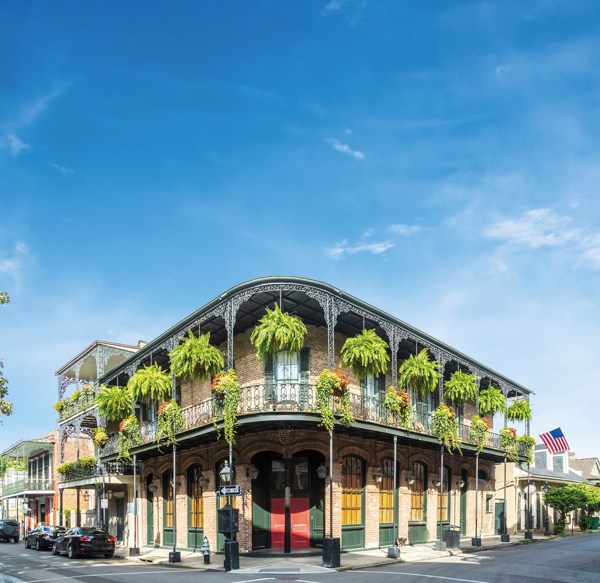 Country Roads Of The Deep South - Small Group
Fall in love with the Deep South during this 12-day guided tour. Let the lights and music of Nashville wash over you as you walk down Broadway. Take a guided tour of Studio B, Nashville's oldest remaining recording studio. Then head to the Country Music Hall of Fame which preserves, celebrates, and shares the important cultural asset that is country music. In Memphis, enjoy a private tour of the Stax Museum of American Soul Music, a former record studio where Nashville greats recorded their music. Get the chance to explore the mansion which was the private retreat of the King of Rock 'n Roll on your own. Embrace Cajun Country in Lafayette: here, you will learn about the origins of Cajun music from a local accordion maker, and take a crawfish farm tour, where a Local Expert will help you catch your lunch. In New Orleans walk the city with a Local Expert, who will guide you through its vibrant art scene and unique architecture. Then end your trip with a bang and learn all about Mardi Gras, during an exclusive behind the scenes tour of Mardi Gras World, where the magic happens and the extravagant floats are built each year.
Choice HighlightsWell-being
: Enjoy the comfort of Insight's luxurious, air-conditioned, 40-seat coach with double the standard legroom and onboard washroom. Our customized luxury coaches are sanitized before the start of your tour and are maintained to very high standards. Physical distancing measures have been implemented on our customized luxury coaches.
: Our Well-Being Directors take a proactive approach to your welfare ensuring all well-being regulations are met (available on tours with 21 or more guests).
: Experience enhanced hygiene protocols to align with the latest guidance following COVID-19. All Travel Directors, Well-Being Directors and Drivers have completed training in enhanced well-being and hygiene protocols.
: We only work with establishments we are confident will consistently adhere to our high well-being standards, which include hotels, restaurants and sight-seeing venues.
: Hand sanitizer is freely available on board for you to use throughout the day.
Travel Director
: "It's magical to see how a group of guests come together over the course of our trip. I can always tell when that's happening because they start planning their own 'post-arrival' activities before the travel day has finished."
Authentic Dining
Nashville: Relax and unwind before meeting your Travel Director and fellow guests to mingle before sitting down to a Welcome Dinner with wine.
Memphis: Dinner this evening will be served at The Beauty Shop, a former beauty parlour turned whimsical New American eatery, where Elvis' ex-wife, Priscilla, was said to get her hair done.
Greenwood (MS): Dine on a mouthwatering dinner at Fan and Johnny's. The restaurant's chef is a James Beard Award finalist and dishes include soul-food inspired creations featuring produce local to area.
Lafayette: You will be joined by a Local Expert who will help you catch your lunch the old-fashioned way, using hand nets. You'll be taught how to prepare a traditional crawfish boil. If crawfish are out of season, you'll take part in a boil experience with seasonal seafood.
New Orleans: End your day with a Celebration Dinner with your fellow travellers.
Dining Summary: 4 Dinner with Wine (DW), 11 Breakfast (B), 2 Dinner (D), and 2 Lunch (L)
Insight Experiences
Memphis: End your day with an exclusive after-hours private tour at the Stax Museum of American Soul Music. The Stax Museum of American Soul Music is the world's only museum dedicated to preserving and promoting the legacy of Stax Records and American soul music. The museum is part of The Soulsville Foundation, which aims to help young people prepare for life success and inspire future artists.
New Orleans: Enjoy an exclusive behind the scenes tour of Mardi Gras World, where the magic happens and the extravagant, vibrant floats are built each year. One of the Mardi Gras World certified artists will lead you through designing your very own Mardi Gras mask and creating your masterpiece, premium felt backed mask with glitter, feathers and more to take back as an eclectic memento of your time in The Big Easy.
Top Rated Highlights
Memphis: Spend the morning on a sightseeing tour of the vibrant city rich in blues, soul, and rock n roll history.
Memphis: Explore the mansion which served as the private retreat for royalty, the King of Rock 'n Roll himself, Elvis Presley.  Graceland, a National Historic Landmark, is an exciting opportunity to get to know the personal side of "The King" in his most intimate setting. Seeing Graceland Mansion's living room, his parents' bedroom, the kitchen, TV room, pool room, the famous Jungle Room, his father's office, the newly enhanced Trophy Building, the Racquetball Building. See where he and his family lived their daily life. If only the walls could talk.
Memphis: Visit Sun Studio, also known as the "birthplace of rock and roll," where music legends, including B.B. King, Johnny Cash and Elvis recorded some of their iconic hits.
Greenwood (MS): Explore the Delta town of Greenwood at your own pace, before heading to the Viking Cooking School for a demonstration class that introduces you to a savoury regional specialty, Hot Tamales. Learn how tamales made their way to the Mississippi Delta.
Natchez: Visit one of the beautiful Antebellum Mansions while the beautiful Antebellum Mansions while reflecting on the reality of America's history, and learning new lessons about the preservation efforts of later generations.
Natchez: Test your mixologist skills as you concoct a traditional Southern cocktail, the Mint Julep. Minty, c...

Travel is our passion and every step is designed with your comfort and pleasure in mind, giving you the vacation of your dreams. Enjoy a premium journey packed full of stylish hotels and authentic dining. Savor the views as you travel on spacious customized coaches, so that you arrive refreshed at each destination, and benefit from smaller group sizes. We believe incredible travel is about enjoying every moment, so the only question left for you is where do I want to go?